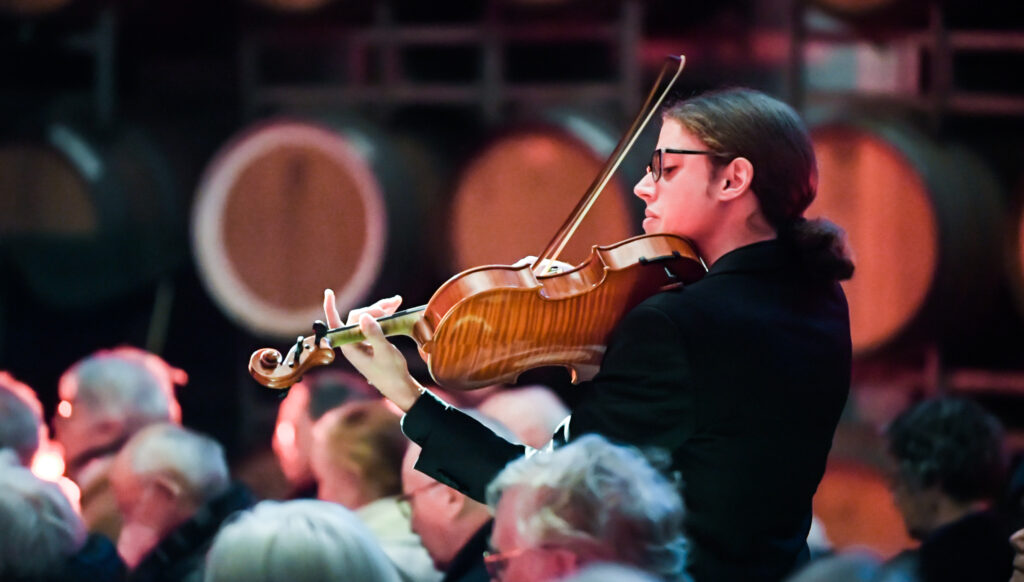 A weekend of fine chamber music
Coriole Vineyards, McLaren Vale
Cobcroft has devised a musical programme which builds upon the festival's already staunch foundations. Coriole must be one of the best boutique festivals in the country...
read more
When Coriole Music Festival resumed in 2021 and 2022 under Anna Goldsworthy's astute stewardship, it felt as if some sort of human victory had been won. Now under Cobcroft it feels doubly so. We can only look forward to more wonderful experiences next year and the following under his direction...
read more
Top photo on this page from 2023 Coriole Music Festival by Jamois.
All photos on this site by Louise Bagger Photography, Sam Roberts, Frank Lynch or Photos by Jamois from the 2018, 2019, 2021, 2022 and 2023 Coriole Music Festivals.