Festival Overview
The Coriole Music Festival encompasses two days of beautiful chamber music, with meals and wine included.
There are two concerts on Saturday and one on Sunday. Each of the weekend's three concerts will be followed by a delicious meal in the Coriole courtyard, where performers and audience can mix while enjoying fine food by chef Patricia Streckfuss and superb Coriole wines.
On each morning, before the first concert, Artistic Director Simon Cobcroft will give a talk to introduce the program of music.
Listen to Artistic Director Simon Cobcroft, Chair Mark de Raad and composer Anne Cawrse discuss the 2023 Coriole Music Festival program below. Note there has been a program change from this video, the Gerard Brophy will most likely feature in 2024, replaced in 2023 with a piano piece by Justin Williams.
Theme – I
SOLATION AND REUNION
In 2023, as the world continues to emerge from the penumbral darkness of Covid, the Coriole Festival reflects on the consolation afforded by music during times of hardship and isolation, and the immense power of renewal and regeneration that music wields as we come together once more. Offering starkly contrasting perspectives on the nature of isolation and reunion, the 2023 festival brings together a magnificent collection of works old and new, familiar and rare.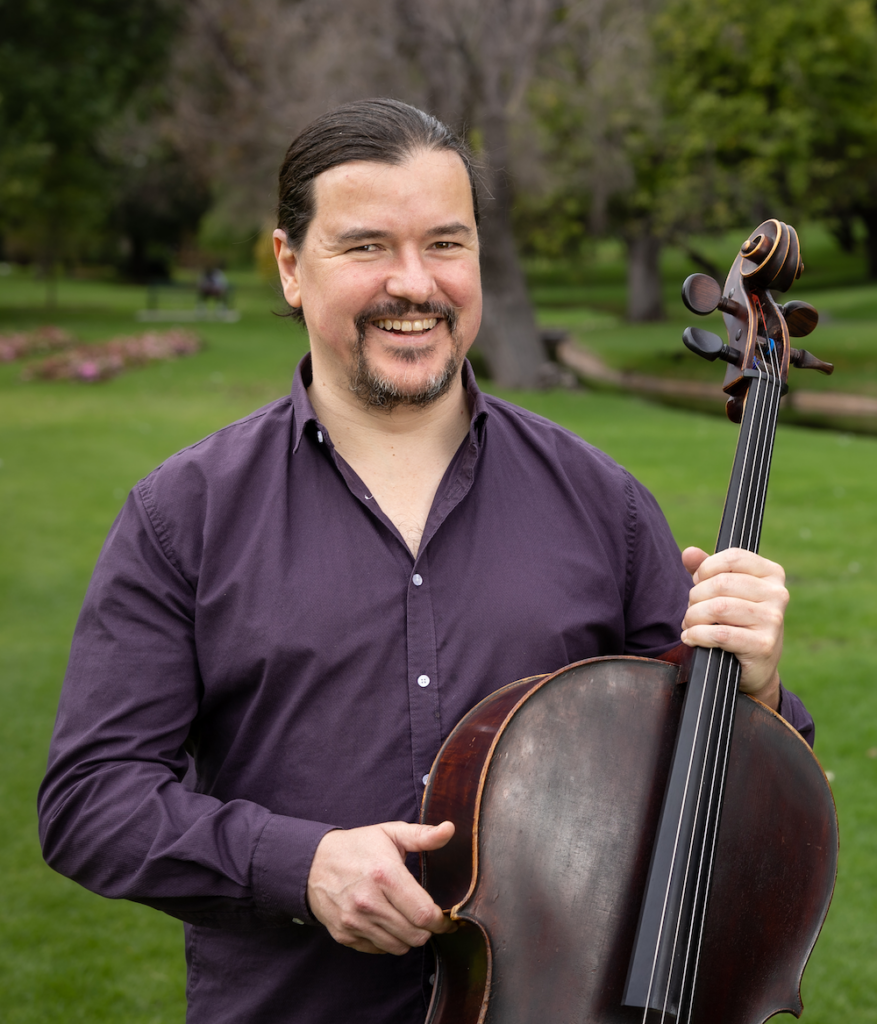 Artists
The 2023 festival features the Lyrebird Trio (Angela Turner, Glenn Christensen and Simon Cobcroft), well known to Australian audiences since their acclaimed 2013 debut, as well as violin virtuoso Alexandra Osborne. Pianist Daniel de Borah makes a welcome return, and much loved South Australian native, pianist Kristian Chong makes his festival debut. Rising American star soprano Sofia Troncoso appears for the first time in South Australia. In addition, we celebrate a superb collection of musicians who have come to call South Australia home, with Julia Grenfell (flute), Joshua Oates (oboe), Dean Newcombe (clarinet), Mark Gaydon (bassoon), Adrian Uren (french horn), Justin Julian (viola), Martin Alexander (viola), Sharon Grigoryan (cello) and Jonathan Coco (double bass). 
Introductory talk by Simon Cobcroft with coffee and tea from 10 am
The opening program takes as its inspiration the yearning of unrequited love, in Australian composer Paul Stanhope's Montiverdi inspired Piano Trio "Dolcissimo Uscignolo", followed by Carl Nielsen's portrayal of five eccentric outsiders looking in, the beautiful and astonishingly original Wind Quintet. Concluding the concert is a work of deep melancholy and searing rhythmic intensity: Rachmaninov's masterpiece in exile, the Symphonic Dances, presented here in a rare two piano incarnation.  
Three-course lunch (with Coriole wines)
In this concert we make a harmonic and spiritual journey through the literal musical solitude of recent times, through lilting melancholy, mournful austerity and darkness in solo Bach, Stravinsky and Messiaen, and the profound spiritual consolation of Shostakovich. The program concludes with reunion, and the overwhelming joy of Schumann's mighty Piano Quintet. 
Supper (with Coriole wines)
Introductory talk by Simon Cobcroft with coffee and tea from 10 am
Concert Three – Savage Parade 

In the 2023 festival finale, the Lyrebird Trio offers the world premiere of works by celebrated South Australian composer Anne Cawrse and Daniel de Borah performs a South Australian premiere of Justin Williams Three Intermezzi work. Igor Stravinsky uses his sorcery to re-imagine 1950s America in the glittering Septet, followed by Australian Joseph Twist's irrepressible string quartet, Dancing with Somebody. Finally, soprano Sofio Troncoso joins an ensemble of Australian virtuosi, to traverse the dreamscape of poet Rimbaud's "savage parade". Les Illuminations, Benjamin Britten's visionary song cycle, provides a spellbinding conclusion to the festival. 
Lunch (with Coriole wines)